EasySpiral Dilute
EasySpiral Dilute is an automatic diluter and plater of Petri dishes. It allows 1/10th serial dilutions and plating up to 6 log. dilution on 1 single Petri dish. For a sample of 30 to 1 x 1012bacteria, no more manual dilutions and plating is automatic.
Automatic cycle of 5 successive dilutions at 1/10

th

Plating modes: exponential, constant, circle, pour plate
Counting range: from 30 to 1x10

12

 CFU/mL
Plating cycle time: 134 seconds
A revolution for your serial dilutions!
You no longer need to prepare 9 mL tubes, easySpiral Dilute automatizes serial dilutions to 10
-5
or more.
PATENTED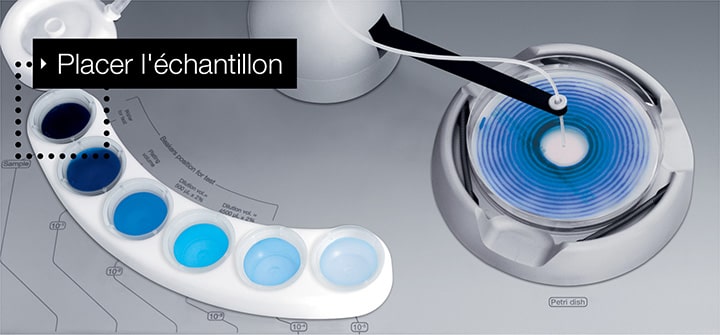 The Spiral method
With the Spiral method, increase your analysis capabilities: without intermediate dilutions, perform standardized automatic plating with a counting range from 100 to 1 x 107CFU/mL on 1 single Petri dish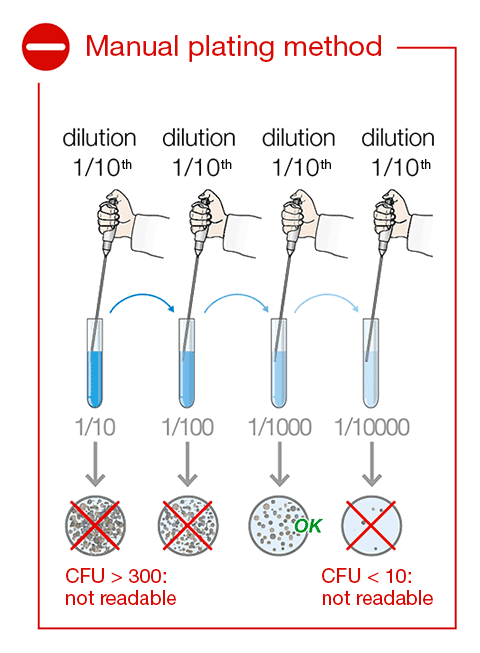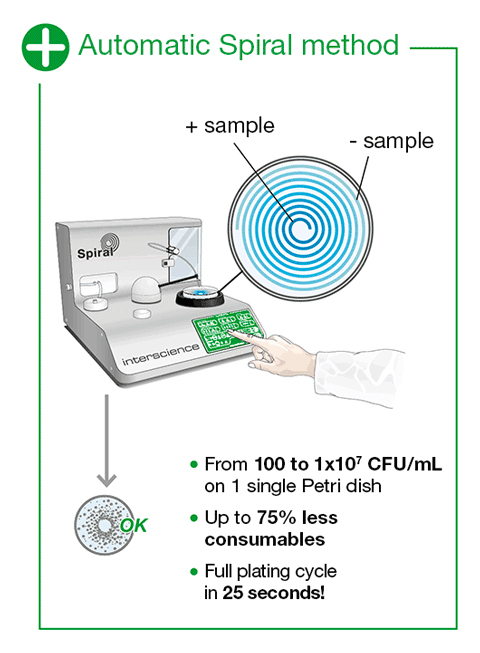 Manual plating method requires repetitive actions: at least 4 dilutions and 4 successive platings are necessary to obtain one good and readable Petri dish.
With Automatic Spiral method, make your analyses on 1 single Petri dish!
50% time-saving
and consumables savings
easySpiral Dilute saves you 50% in consumables and 50% in time. 134 seconds for plating (1 disinfection + 5 dilutions + 1 plating of a dilution).
Exponential mode
The exponential mode is a plating in surface with a decreasing surface concentration. Plate 50 µL, 100 µL, 200 µL or program a customizable volume.
Obtain a countable Petri dish from 100 to 1 x 1012 CFU/mL
High speed automation
The fast rotating arm adapts itself to all types of agar without risks of ploughing. It makes it possible to obtain a plating in 134 seconds (disinfection + 5 dilutions + 1 plating of a dilution). PATENTED