Interscience
FlexiPump Pro
FlexiPump Pro is a peristaltic pump with enhanced accuracy for the dispensing of culture media, agar and any type of diluent. Compact and ergonomic, it comes with a user-friendly interface. Traceability is guaranteed by printer and USB connection.
Dispensing mode: Continuous - Dose - Multi-dose
Dose volume: from 50 µL to 99.9 L
Flow rate: up to 2.5 L/mn
Connection: USB, RS232, Jack 3.5 mm
An optional Handy Gun is available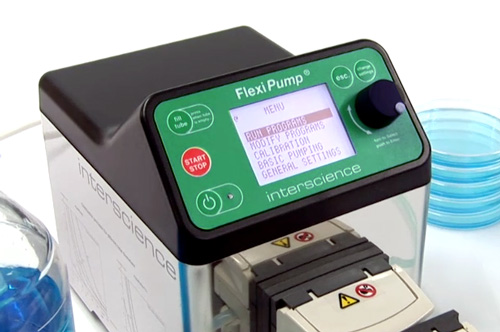 Designed for laboratories
FlexiPump is compact and easy to use with 3 dispensing modes: continuous, dose (predetermined volume) and multi-dose (predetermined volume, with an
adjustable pause between each dose). It has 32 customizable programs. FlexiPump easily calibrates and picks up in all types of containers.
Simplified distribution
The distribution can be done in series. The control is increased with the handy gun, the adjustable arm and the foot pedal.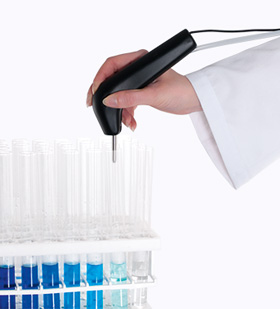 Culture media
E.g.: 9 mL 
in test tubes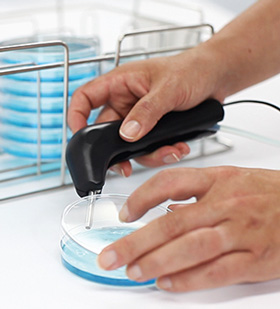 Agar
E.g.: 18 mL 
in Petri dish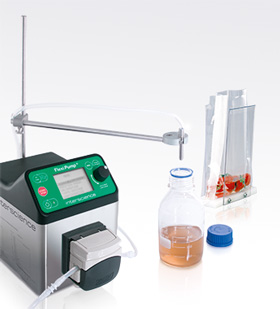 All liquid diluent
E.g.: 90 ou 225 mL 
in bottle or blender bag
Control and accuracy of the distributed volume
FlexiPump Pro is equipped with a powerful motor allowing the distribution of 50 µL to 99.9 L with a flow rate up to 2.5 L/min. The difference in precision between several distributions reaches 1%. FlexiPump Pro complies with ISO 7218 standards.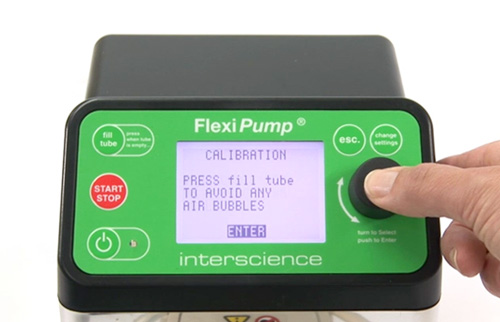 Typical accuracy with 3.2 mm internal diameter tubing

| 9 mL | 18 mL | 225 mL |
| --- | --- | --- |
| ± 0,9 % | ± 0,5 % | ± 0,4 % |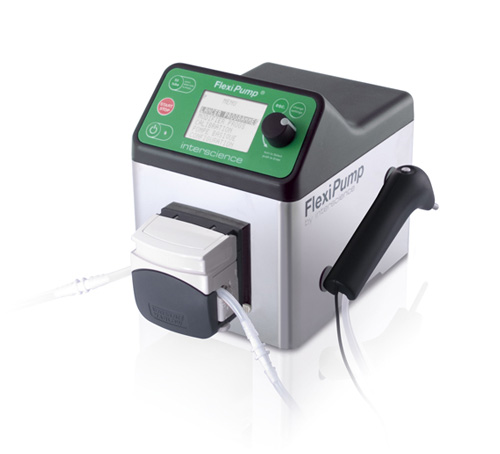 Ergonomics of the workstation
FlexiPump Pro is compact: only 16 cm wide. The large screen and the rotating button enable easy programing. The standard distribution in all types of containers is simplified thanks to the ergonomic spray gun.
Applications
FlexiPump is used for all serial distribution in food, environmental, pharmaceutical, cosmetics, veterinary and public research institutes.