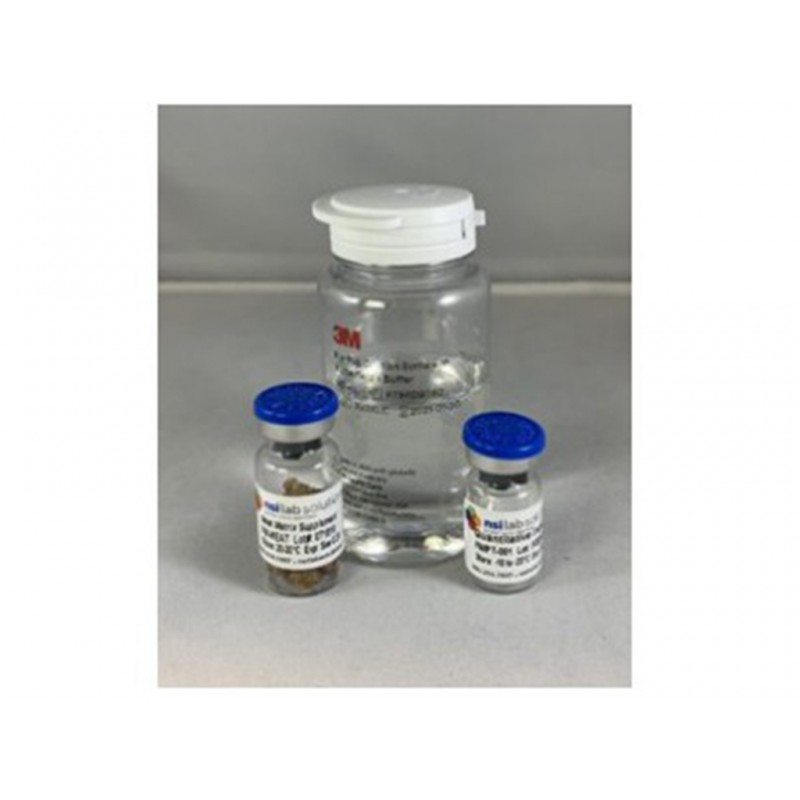 NSI
CRM Designed for Staph Express Count Petrifilm
Certified Reference Microbe for Staph Express Count Petrifilms (STX), Staphylococcus aureus NCTC 6571.
Certified for APC, by re-hydratable film and BAM methods, (~20,000 CFU as APC), BSL-2.
One kit contains 10 pellets (individually bottled) of Microorganism coktail to control enumeration methods including petrifilms, poured plates and other automated alternatives.  Health Canada Toxine and Pathogen permit required. Each kit has its own enumeration interval to control your methods and staff to ensure proficiency.
Each pellet to be rehydrated in a 3M Butterfield buffer 90ml FlipTop (cat.: ID-FTBFD9060)
Products in the same category