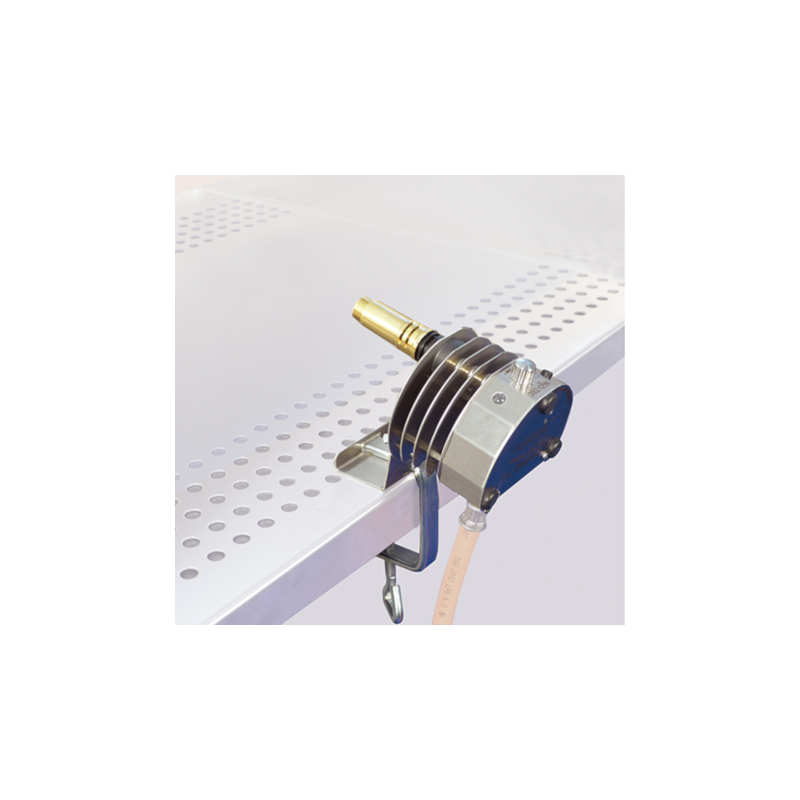 Fuego
Flame 110
Upside down safety Laboratory Gas Burner, Flame 110,  button function or foot pedal (option), Bracket with 2 wing nuts for upside down mounting, Burner head control, Stainless steel
Multi-talent
The new Flame110 is ideally suited for any kind of flaming process in laboratory or industry. Its long precision flame can heat your dental instruments, can sterilize your microbiological tools or flame deburr resp. flame polish your moulded plastic or rubber parts in any type of industrial production. Always safe and perfect!
Simple and safe handling
Simply push the button: Flame will start or stop instantly! You may also control it by foot pedal* or external IR motion sensor*. Safety is built-in and always active (overheat protection and automatic re-ignition).
Compact and efficient
Stainless steel, efficient cleaning, small footprint, exclusive variability and convincing economics are vital for any type of laboratory and industrial workstation. Flame110 is offering a perfect offering a perfect:
variable flame from any angle – even upside down
very economic consumption of gas
operation with liquid gas from cylinders or cartridges (with optional adapters)
very easy cleaning of removable burner head
safety in any operation mode
Products in the same category