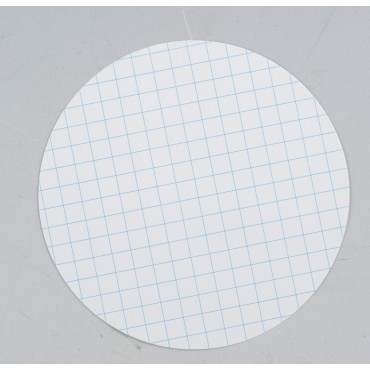 Membrane Solutions
Membrane filters, .45um, 47mm, individual
MCE Gridded Membrane Filter, White, Individually packaged, Sterile, 0.45(μm), 47(mm),
100 Pieces/Pack
Membrane Solutions (MS) MicrodiscTM (Individual package) and MicrofilmTM (Continuous package) Sterile Mixed Cellulose Ester (MCE) Gridded Membrane Filter are composed of Cellulose Acetate and Cellulose Nitrate.
Because MCE membrane is ¬biologically inert, it's one of the most widely used membranes in analytical and research applications.
MCE Membrane Filter is characterized by a smoother and more uniform surface than pure nitrocellulose filter. Also, the color contrast provided by the filter surface facilitates particle detection and minimizes eye fatigue. 
Customers have also purchased
Products in the same category