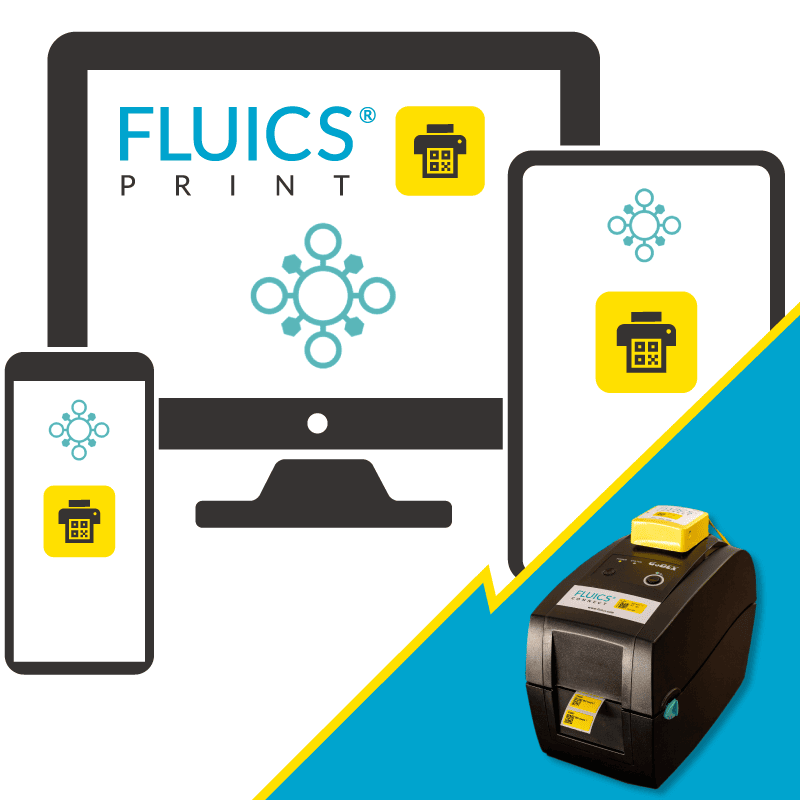 FLUICS
FLUICS PRINT for eLabNext
Print labels straight through your ELN from any PC, Mac, or tablet.
The free FLUICS PRINT add-on in eLabNext Marketplace lets you print labels directly from the sample database in your Electronic Lab Notebook (ELN). This integration is truly plug & play: Connect the printer, install the add-on, and start printing from eLabJournal.
eLabJournal, the all-in-one ELN from eLabNext, offers an intuitive and flexible solution to manage data in your lab and elevate your research. The ELN also includes modules for sample tracking and protocol management.

Premium support from fellow scientists are available to help you find a digital solution that best fits your lab workflow.
Including:
1x Activation key: "FLUICS PRINT for eLabNext"
1x Cloud printer
1,000 smear-proof cryo labels (Type 1) including ribbon and cloud print service
Two label designs with tested print settings for optimal scan- and readability (incl. QR code, eLab ID, sample name).
For eLabNext customers only: Additional custom label templates free of charge in the first year.