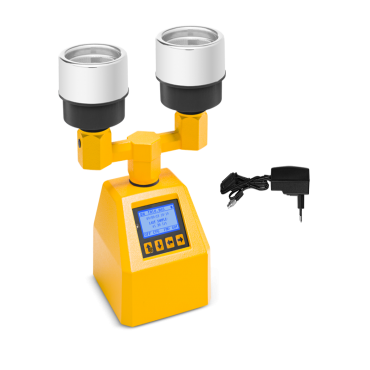 AirBio Duo Air Sampler
A stationary and portable two aspirating heads air sampler with Bluetooth and battery or induction charger
AirBio Duo is a Dual air sampler which collects a defined volume of air from 2 aspirating Head simultaneously, to detect microorganisms suc as bacteria yeasts & Molds.
Available in 100 and 200 litres configuration. Delivered with a rigid transport casing.
The Airbio Duo is battery operated and can be charged using a cable connected to a power source.
1 or 2 Regular 90/100mm agar plates can be used to recover microorganisms from the air sample.
The Airbio Duo is a great time saver for users wanting to sample 2 agar plates at each sampling location (ex. TSA and SDA)
Sold complete with a Rigid Carrying Case